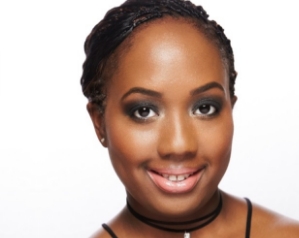 Racine Henry, PhD, LMFT
Core Faculty, Marriage & Family Therapy Program
Clinical Lecturer
Education
Ph.D. in Couple & Family Therapy, Drexel University
MS in Marriage & Family Therapy, Valdosta State University
Academic Bio
Dr. Racine R. Henry, PhD, LMFT, is a core faculty member in the Master of Science in Marriage and Family Therapy (MFT) program at Northwestern University. She received her Master's in MFT at Valdosta State and her PhD in couple and family therapy from Drexel University, where she participated in the American Association of Marriage and Family Therapy (AAMFT) Minority Fellowship program and later returned as a visiting assistant clinical professor.
Dr. Henry has been practicing psychotherapy since 2008 and currently holds MFT licenses in New York and New Jersey. Dr. Henry has given academic presentations at national and international conferences for several professional organizations along with publications in peer-reviewed journals, textbooks, and popular media literature. In addition to extensive work with couples, she is experienced in group therapy, family therapy, anger management training, and treating various mental health diagnoses including depression, infidelity, Post-Traumatic Stress Disorder, and adjustment issues. Dr. Henry specializes in treating Black women, Black couples, interracial couples and non-monogamous couples. She has taught at several universities and worked in a variety of clinical settings including public schools, the Department of Defense, community agencies, and private sector companies. Dr. Henry is the founder of Sankofa Marriage and Family Therapy and the creator of the "A Palate For Love"™️ series. She is a clinical fellow of the AAMFT and an AAMFT-approved supervisor.
Research Interests
Black mental health
Women's issues
Post-Traumatic Stress Disorder
Maternal mental health
Intersectionality
Racial identity and racial socialization
Social justice in couple and family therapy
Selected Publications
Harris-McKoy, D., Henry, R., & Louidor, T. (2021). Navigating Client Generated Prejudice in K. Brown (Ed.), AAMFT Systemic Ethics Textbook.
Brooks, S. & Henry, R. (2012). Human Simulation in CFT Education in L. Wilson & L. Rockstraw (Eds.), Human Simulation in Nursing and Health Professions. Springer.
Henry, R. & Zeytinoglu, S. (2012) African Americans and Teen Dating Violence. American Journal of Family Therapy, 40, 20-32.
Henry, R. & Fox, M. (2011) Treating Infidelity in Couples. Journal of Family Psychotherapy. (In press, revisions submitted.)
Courses Taught
Behavior Methods of Family Therapy
Collaborative Approaches
Cultural Diversity, Gender, and Family Development
Emotionally Focused Couples Therapy
Gerontology and Systemic Intervention
Family Life Cycle
Family Assessment
Family Therapy with Adolescents
Family Therapy with Children
MFT Social Justice Advocacy in the United States
MFT Practicum I
MFT Practicum II
Recovery-Oriented Care & Postmodern Family Therapy
Systemic Couples Therapy
Media Coverage
2021: "Interracial marriages more common, but still face barriers." Henry interviewed for, and exclusively featured on, CBS Sunday Morning
2021: "How conspiracy theories target Black people." Henry interviewed for, and exclusively featured on, Vice News
2021: "The pandemic ruined some of our friendships. Are they beyond repair?" Henry interviewed for, and featured in, Today
2020: "For interracial couples, advocacy is a love language." Henry interviewed for, and quoted in, The New York Times
2020: "How to get your friends to stop treating you like a therapist." Henry interviewed for, and featured in, The New York Times
2020: "What happens when breast cancer affects your sex life." Henry interviewed for, and exclusively featured on, The Solve (an Essence magazine podcast)
2016: "Shattering the myth of the "Mad" Black woman." Henry interviewed for, and featured in, Ebony
2014: "Why did Janay Rice stay? A therapist explains domestic violence and cycles of abuse." Henry interviewed for, and exclusively featured on, For Harriet
Awards and Recognition
AAMFT Minority Fellow, SAMHSA
Academic Activities
AAMFT Approved Supervisor (2018 – Present)
Clinical Fellow, American Association of Marriage and Family Therapy (2015 -Present)