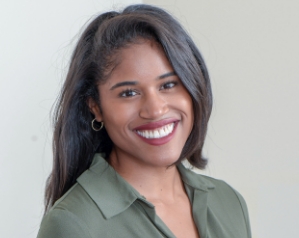 Heather C Lofton, Ph.D.
Core Faculty, Marriage & Family Therapy Program
Therapist
Education
Ph.D. in Human Development & Family Studies/Couple & Family Therapy, Michigan State University
M.S. in Marriage and Family Therapy, Northwestern University
B.A. in Women & Gender Studies and Psychology, DePaul University
I Treat
Adult
Couple & Marriage
Interracial Couples
Issues I Treat
Couples Conflict
Premarital Counseling
Women's Issues
Stress Management
Depression / Mood Disorders
Anxiety Disorders
Work / Life Balance
Divorce / Marital Separation / Post-Divorce Adjustment
Affairs & Infidelity
Remarriage
Family of Origin Issues
Types of Therapy
Cognitive Behavioral Therapy (CBT)
Couple Therapy
Integrative Systemic Therapy
Narrative Therapy
Premarital Counseling
Relational Cultural Therapy
About
Dr. Lofton is an integrative therapist, well-versed in addressing mental health concerns among individual adults and couples from diverse racial ethnic backgrounds, socioeconomic statuses, religious beliefs and sexual orientations. Her specialty areas of treatment are women's health issues and professional women with depression, anxiety and work-life balance concerns. Dr. Lofton's primary area of research and treatment more specifically focuses on high-achieving minority female professionals who are presented with mental health constraints. Her more common areas of treatment for couples specifically include communication issues, conflict, trust building, premarital work, infidelity and divorce. Dr. Lofton is dedicated to providing culturally competent and systemic care.
Other Professional Involvement/Leadership Positions
American Association For Marriage and Family Therapy
National Council on Family Relations
Selected publications/presentations
Dr. Lofton has a number of pending and under-review publications. Her work with low-income families in Flint, Michigan who are affected by the water crisis highlights her community-based interests.
Custack-Saxe, A., Lofton, H., Victor, C., Hanna-Attisha, M., Reyes, G., & LaChance, J (2018) Caregiver Perceptions of Fruit & Vegetable Prescription Program for Low-Income Pediatric Patients. Public Health Nutrition. Impact Factor 2.483*