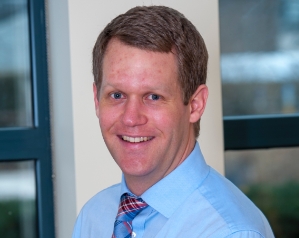 Allen K. Sabey, Ph.D., LMFT
Core Faculty, Marriage & Family Therapy Program
Therapist
Education
Ph.D. in Human Development and Family Studies – Auburn University
M.S. in Marriage and Family Therapy – Auburn University
B.S. in Psychology – Brigham Young University
Academic Bio
Allen K. Sabey, Ph.D., LMFT, is a Clinical Assistant Professor at Northwestern University and a core faculty member in the Master of Science in Marriage & Family Therapy program. He completed his M.S. degree in Marriage and Family Therapy and his Ph.D. in Human Development and Family Studies at Auburn University. He also completed a postdoctoral clinical research fellowship at The Family Institute at Northwestern University.
Dr. Sabey maintains an active empirical research lab (Emotional Availability & Responsiveness Lab) aimed at understanding how and why family members provide care and support for one another, especially in times of distress. The goal of his research project is to increase emotional availability and responsiveness within families. He utilizes both quantitative and qualitative methodologies and draws from attachment theory and emotion processing principles as his theoretical foundations. He has presented at national and international conferences and has published on the nature of family relationships in numerous academic journals, including Family Process and Journal of Family Psychology.
Grants Awarded
The Family Institute Seed Grant (2020, 2021)
Selected Publications & Presentations
Sabey, A., Stillar, A., & Lafrance, A. (2021). Processes and outcomes of an Emotion-Focused Family Therapy two-chair intervention for transforming problematic parenting patterns. Journal of Marital and Family Therapy.
Sabey, A. K. Rauer, A. J., Haselschwerdt, M. L., & Volling, B. (2018). Beyond "lots of hugs and kisses": Expressions of parental love from parents and their young children in two-parent, financially stable families. Family Process, 57, 737–751.
Courses
Family Research
Research Seminar
Self and Other Systems
Academic Activities
Research Coordinator, MSMFT Program at The Family Institute at Northwestern University
Advisory Editor, Family Process
Editorial Board, Journal of Social and Personal Relationships
Associate Editor, Encyclopedia of Couple and Family Therapy
Professional Memberships
American Association for Marriage and Family Therapy
International Institute for Emotion-Focused Family Therapy
International Centre for Excellence in Emotionally Focused Therapy National Council on Family Relations